Oatmeal Body Lotion
Regular price

Rs. 599.00

Sale price

Rs. 599.00
Share
Audora Oatmeal Body Lotion is a natural and organic preparation and is expertly formulated with best known ingredients that treats dehydrated skin to keep the osmotic equilibrium of the skin cells and conserve its water reserves. It aids as a corrective measure to make skin look softer and smoother. The most active ingredient, AQUAXYL is highly effective in maintaining skin moisture and hydration for an extended period. It also soothes and heals dry, damaged or sensitive skin, skin rashes and irritation; Allantoin prevents TEWL (trans epidermal water loss) and can retain water in the skin cells. It makes skin feel plumper and softer. A known natural remedy to attain healthy and fair skin; Almond oil works by reducing dark spots and scars and blemishes. 
BENEFITS  

➤ 24 hours moisturization
➤ Keeps Skin smoother and softer
➤ Maintains Skin moisture and hydration for extended period
➤ Soothes dry, damaged & sensitive skin
➤ Reduces Skin rashes & irritation
➤ Helps attain healthy & brightened skin.
➤ Reduces dark spots & blemishes
INGREDIENTS

Oat Extract, Avocado Oil, Aloevera Extract, Vitamin E (Tocopheryl Acetate), Xylitylglucoside - Anhvdroxylitol - Xylitol (Aguaxyl). Shea Butter, Cocoa Butter. Jojoba Oil, Glycerine, Stearic Acid, Sorbitan Stearate And Cetearyl Alcohol And Cetearyl GlucosideCety1 Alcohol, PEG-100 Stearate (And) Glyceryl Stearate,Sodium Lactate, Light Liquid Paraffin, Sodium Acrylate/Acryloyldimethyltaurate/Dimethylacrylamide, Crosspolymer, Isobexadecane, Polysorbate 60,Citric Acid, Cyclomethicone, Dimethicone, Perfume, Phenoxyethanol, Ethylene Diamine Tetra Acetic Acid, Butylated Hydroxy Toluene, Aqua.
DIRECTIONS FOR USAGE

➤ Take a small amount of Audora's Oatmeal Body Lotion and apply it over the body and freshly cleansed face.
➤ Gently massage it in a small circular motion till it gets completely absorbed.
➤ Use once or twice a day or as and when required.
NOTE

➤ Paraben-silicone free.
➤ Sulphate free.
➤ Cruelty-free.
➤ Not tested on animals, Non-Toxic and Eco-Friendly, FDA Approved, Vegan, GMP Certified, ISO Certified.
➤ Continued use of Audora's Oatmeal Body Lotion will give you an everlasting flawless skin.
➤ Recommended for all skin types

CAUTION: Avoid contact with eyes, mouth and open wounds. If contact occurs, wash thoroughly with water.

STORAGE: Store in a cool and dry place. Protect from heat and direct sunlight. Keep away from children.

The product is DERMATALOGICALLY TESTED and hence SAFE TO USE
➤ SHELF LIFE: 36 months from the date of packaging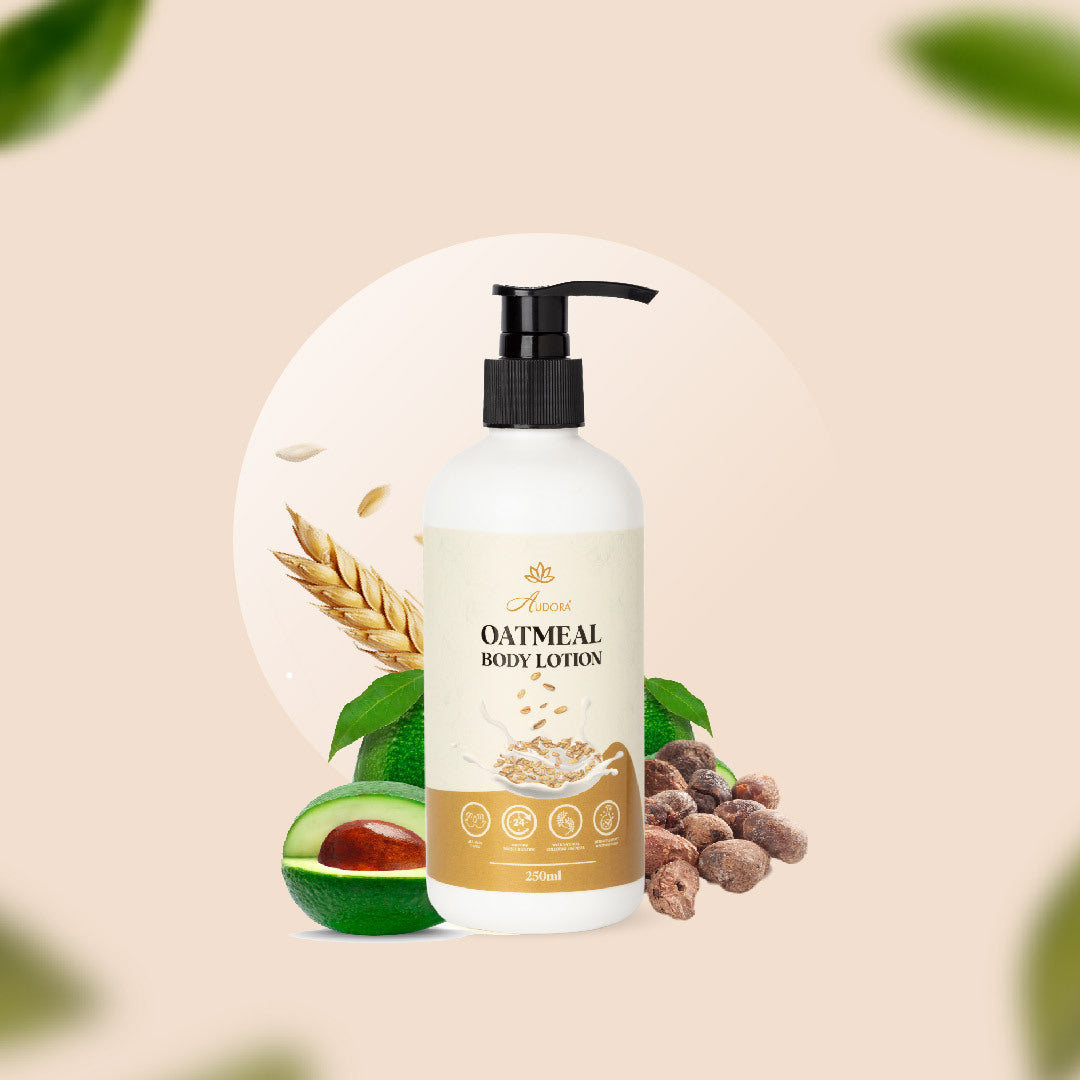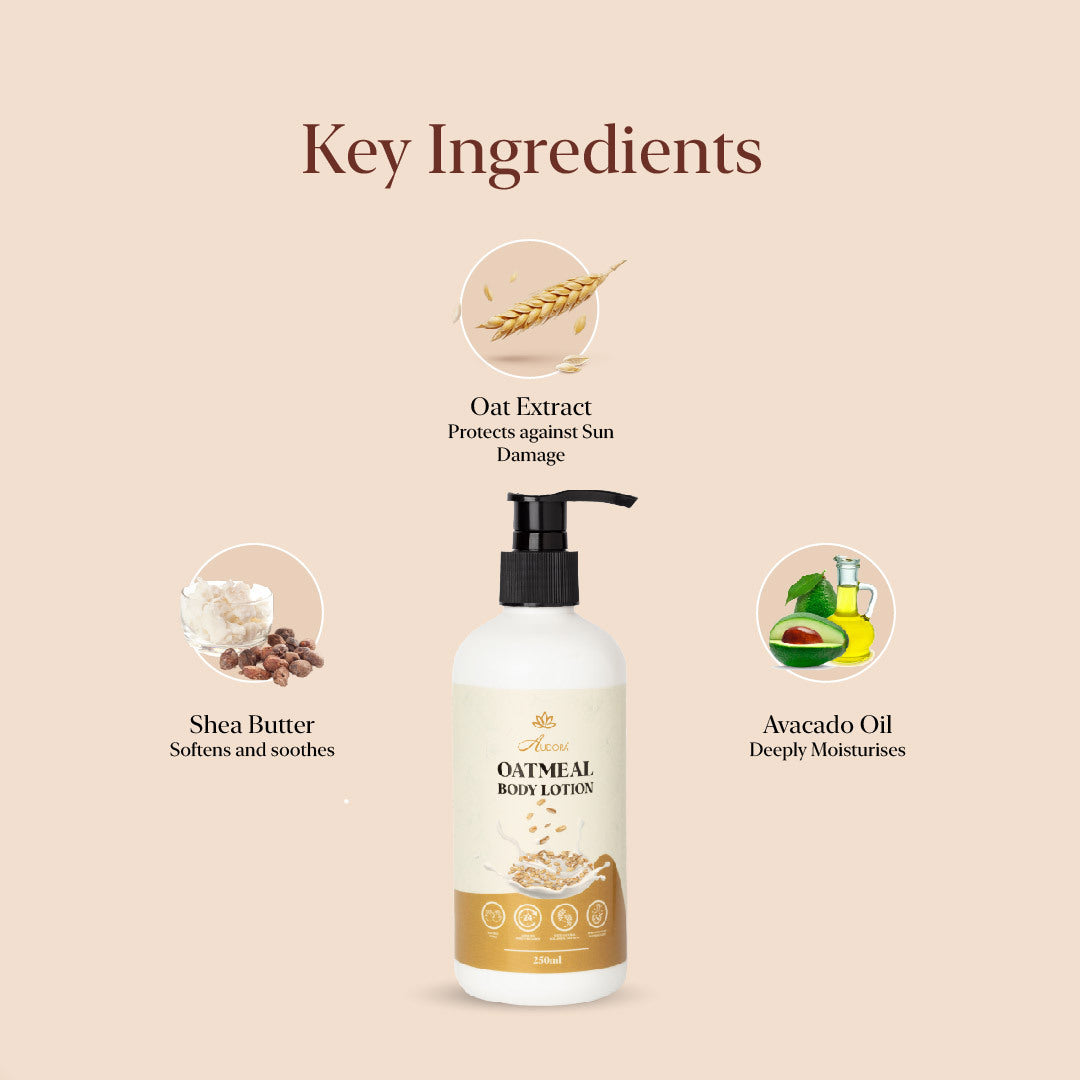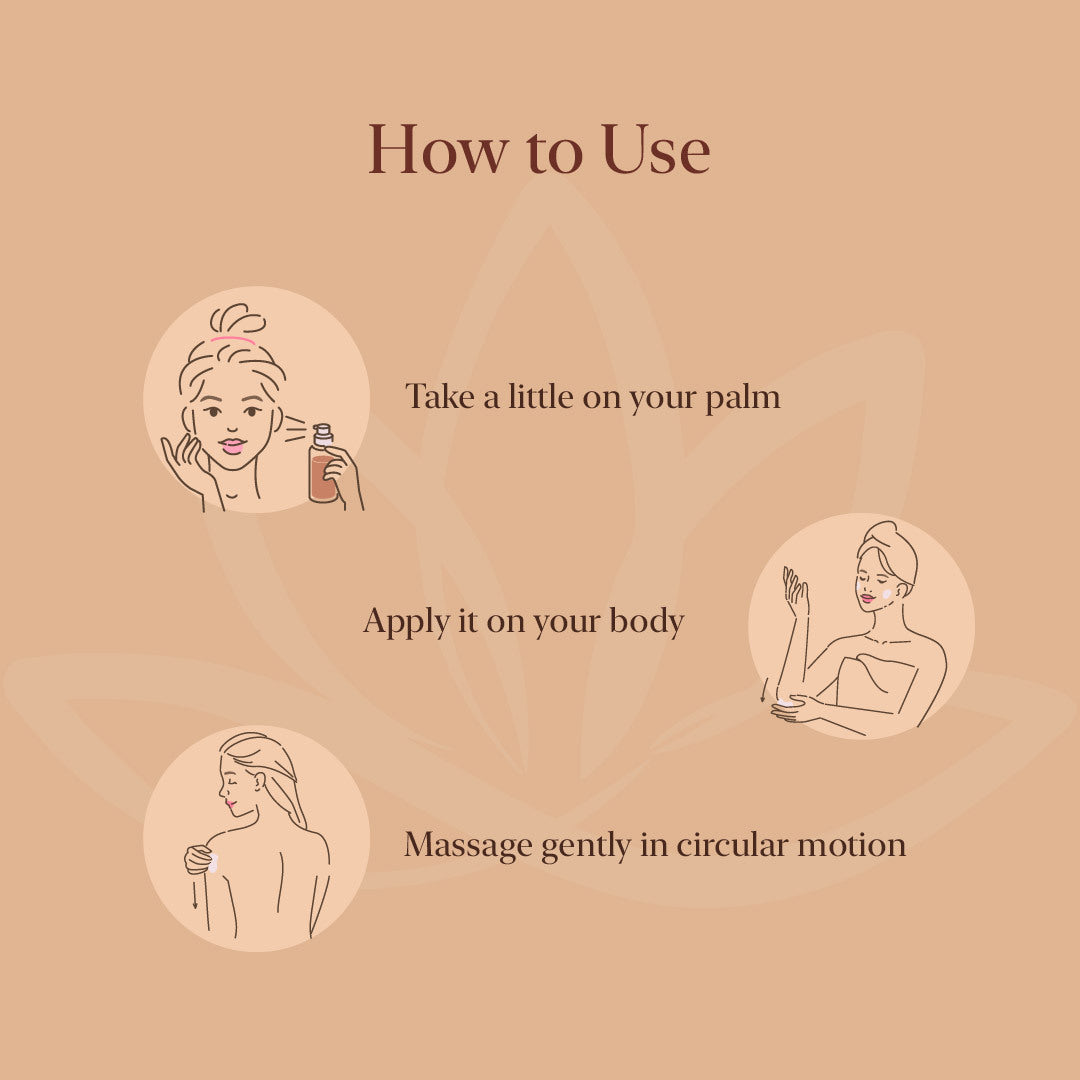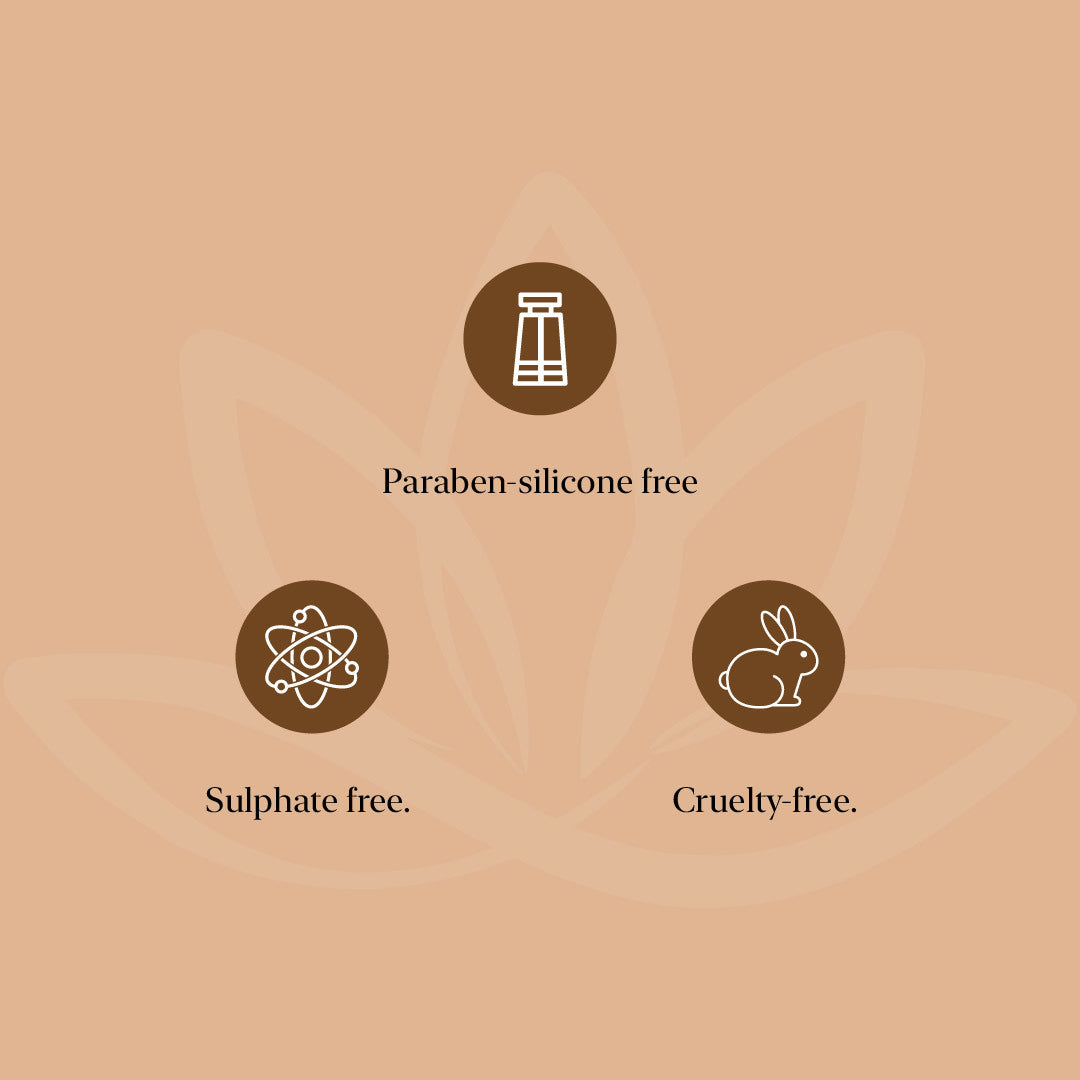 Pampering
Perfect for sensitive skin. It's gentle and effective.
Pampering
I'm impressed by how long-lasting the moisturizing effect of Audora is. It keeps my skin hydrated throughout the day.
Efficacy
Effective on dark spots. Seeing real improvement!
Hydrating
I've been using Audora for a while now, and it's amazing how it keeps my skin moisturized. My skin feels so much smoother and healthier.