Face & Body Care Combo
Regular price

Rs. 1,398.00

Sale price

Rs. 999.00
Share
Introducing the ultimate Face & Body Care Combo - our Oatmeal Body Lotion and our UltraGlow De-Tan Lotion. This dynamic duo effectively helps combat and fix man skin woes. Enriched with a potent blend of natural and active ingredients, this combo brightens, lightens and offers intense hydration. Our UltraGlow Lotion fades acne marks and dark spots and restores your skin's natural glow. Our Oatmeal Body Lotion deeply moisturises dry and rough skin keeping it soft and supple for 24 hours! Why not pamper yourself with the glow of goodness? 

Meta Description
Our Face & Body Combo helps fade hyperpigmentation and acne marks, deeply moisturises dry skin and restores your skin's natural glow!
BENEFITS  

OATMEAL BODY LOTION

➤ 24 hours moisturization
➤ Keeps Skin smoother and softer
➤ Maintains Skin moisture and hydration for extended period
➤ Soothes dry, damaged & sensitive skin
➤ Reduces Skin rashes & irritation
➤ Helps attain healthy & brightened skin.
➤ Reduces dark spots & blemishes

ULTRAGLOW DETAN LOTION

➤ Glow and flawless skin
➤ Reduces acne marks on face, back, chest & shoulders
➤ Brightens darkened elbows
➤ Delays signs of ageing and evens the skin tone
➤ Reduces blackheads/ whiteheads/ sun damage
➤ Primer for pre-make up
➤ Brightens intimate area, underarms & neck area
INGREDIENTS

OATMEAL BODY LOTION

➤ Oat Extract - Protects against Sun Damage
➤ Avacado Oil - Deeply Moisturises
➤ Shea Butter - Softens and soothes

ULTRAGLOW DETAN LOTION

➤ Niacinamide - Protects skin and treats sun damage
➤ Liquorice Extract - Brightens complexion and fades pigmentation
➤ Glycerin - Deeply hydrates
DIRECTIONS FOR USAGE

OATMEAL BODY LOTION

➤ Take a little on your palm
➤ Apply it on your body
➤ Massage gently in circular motion

ULTRAGLOW DETAN LOTION

➤ Take 2-3 pumps of lotion on your palm
➤ Massage until well absorbed
➤ Don't forget to use sunscreen"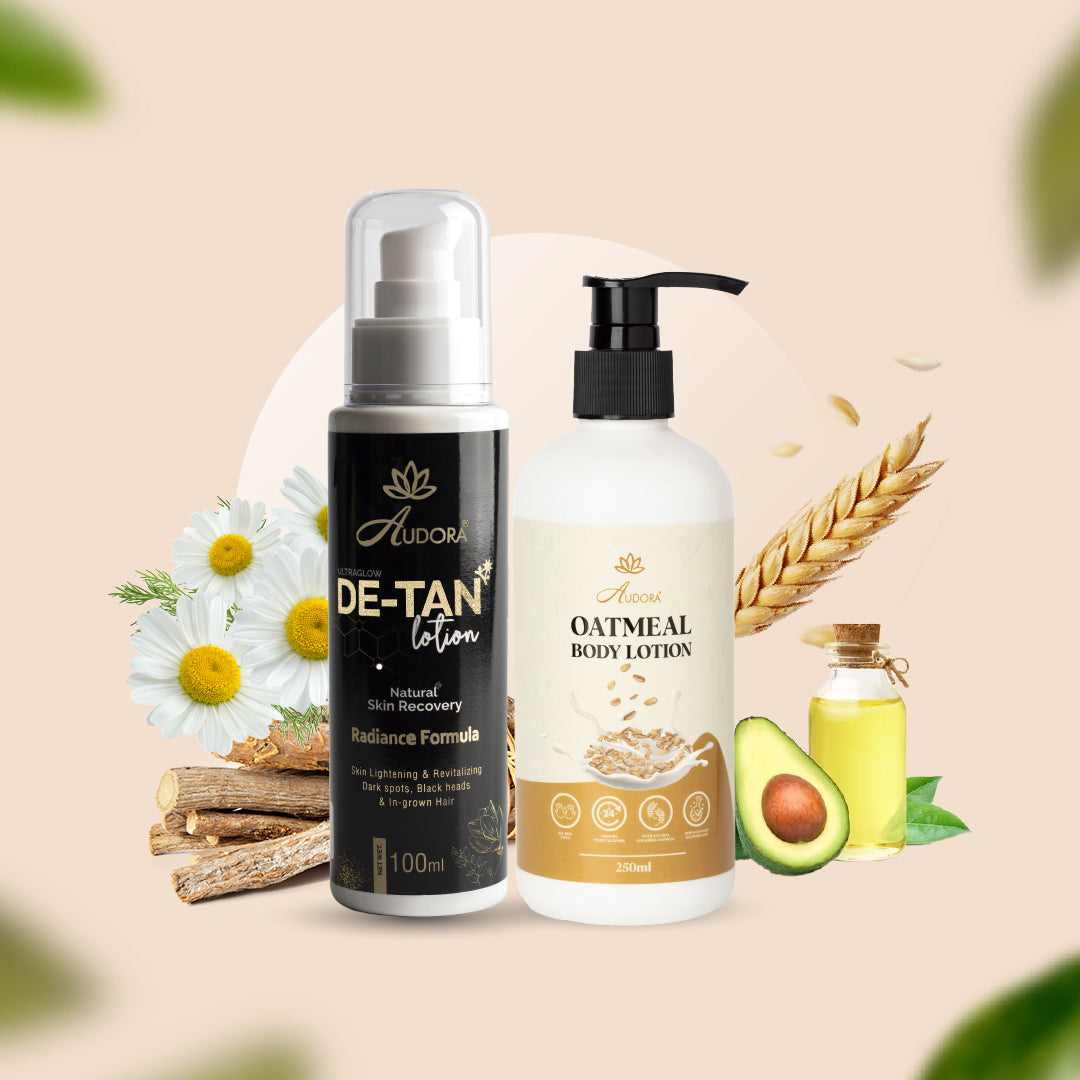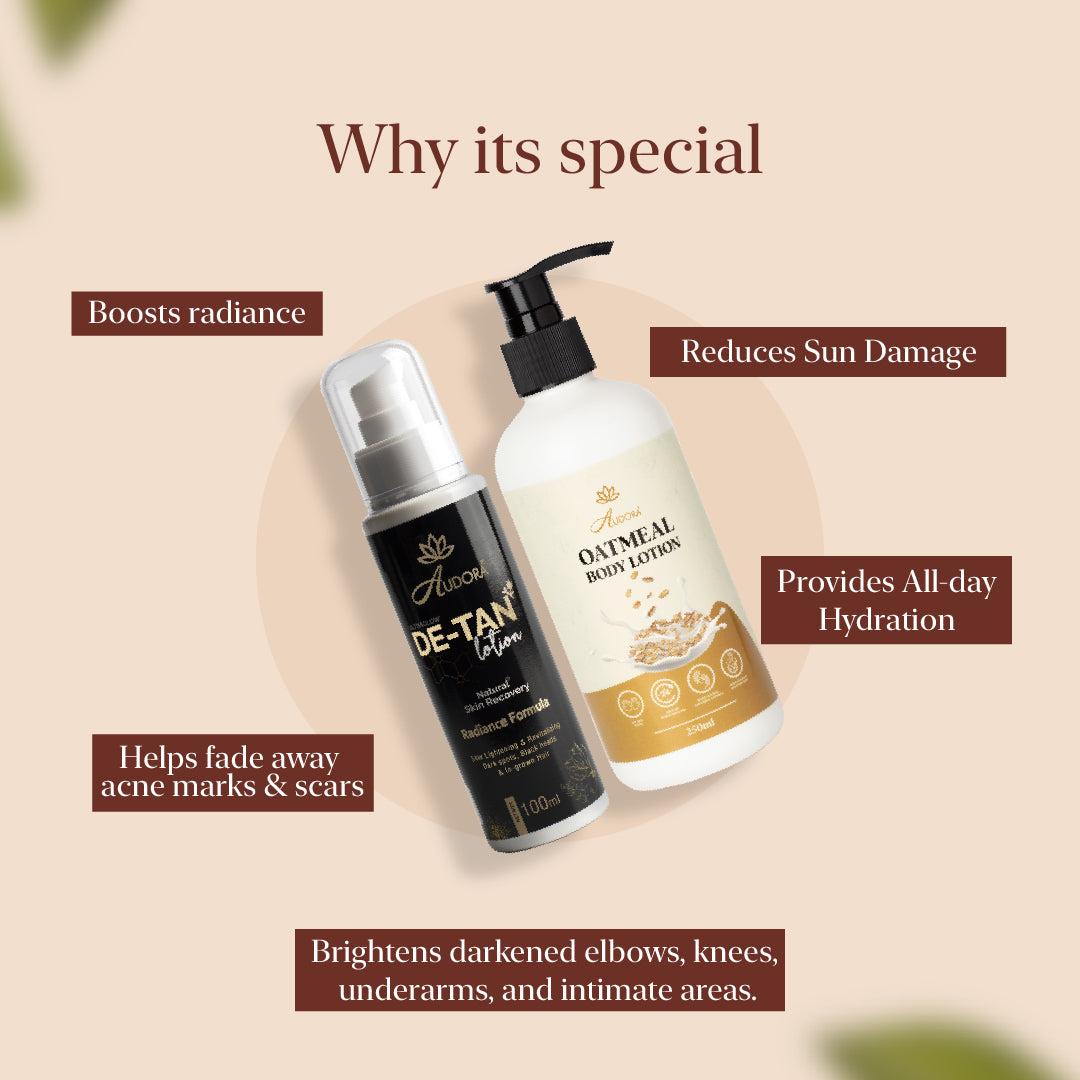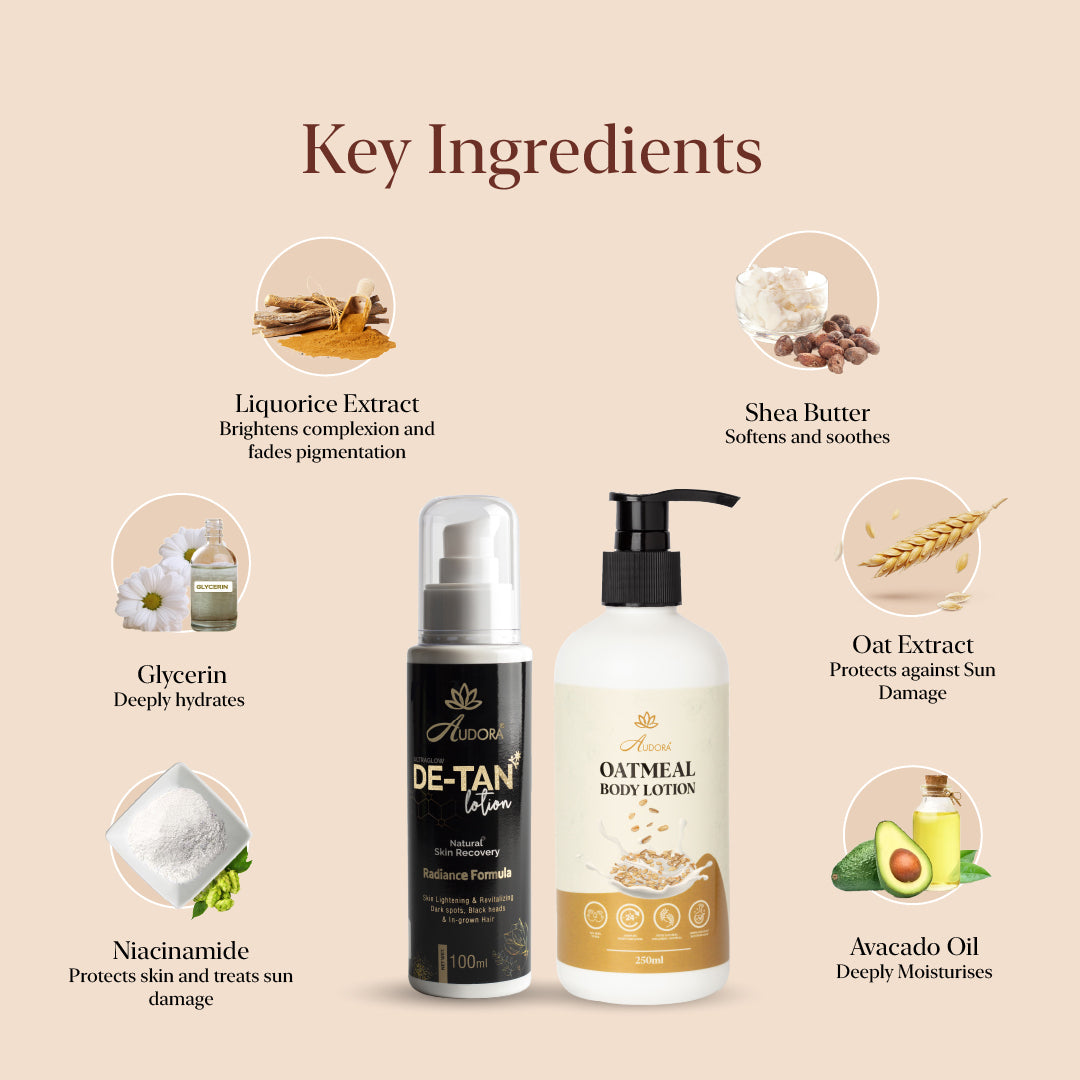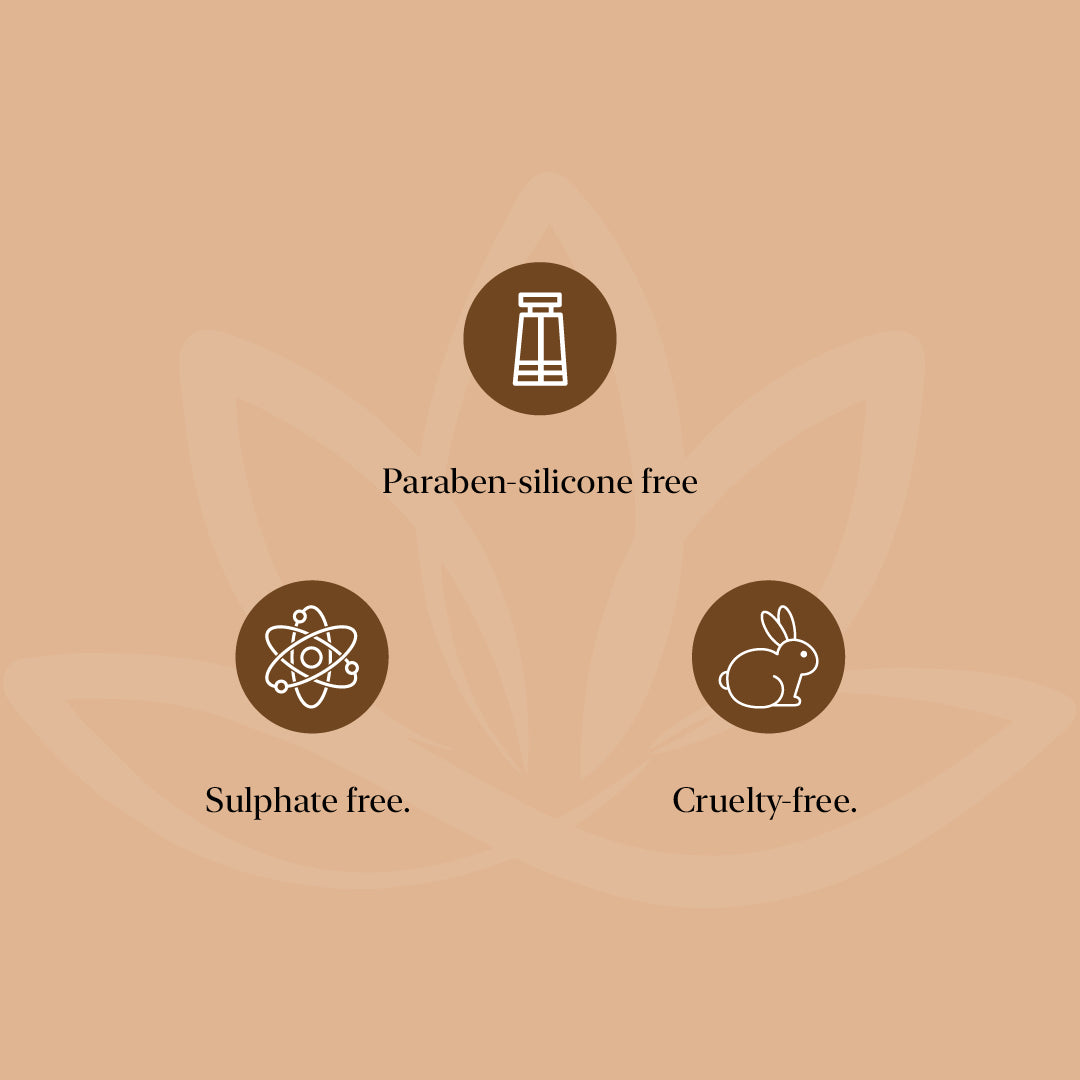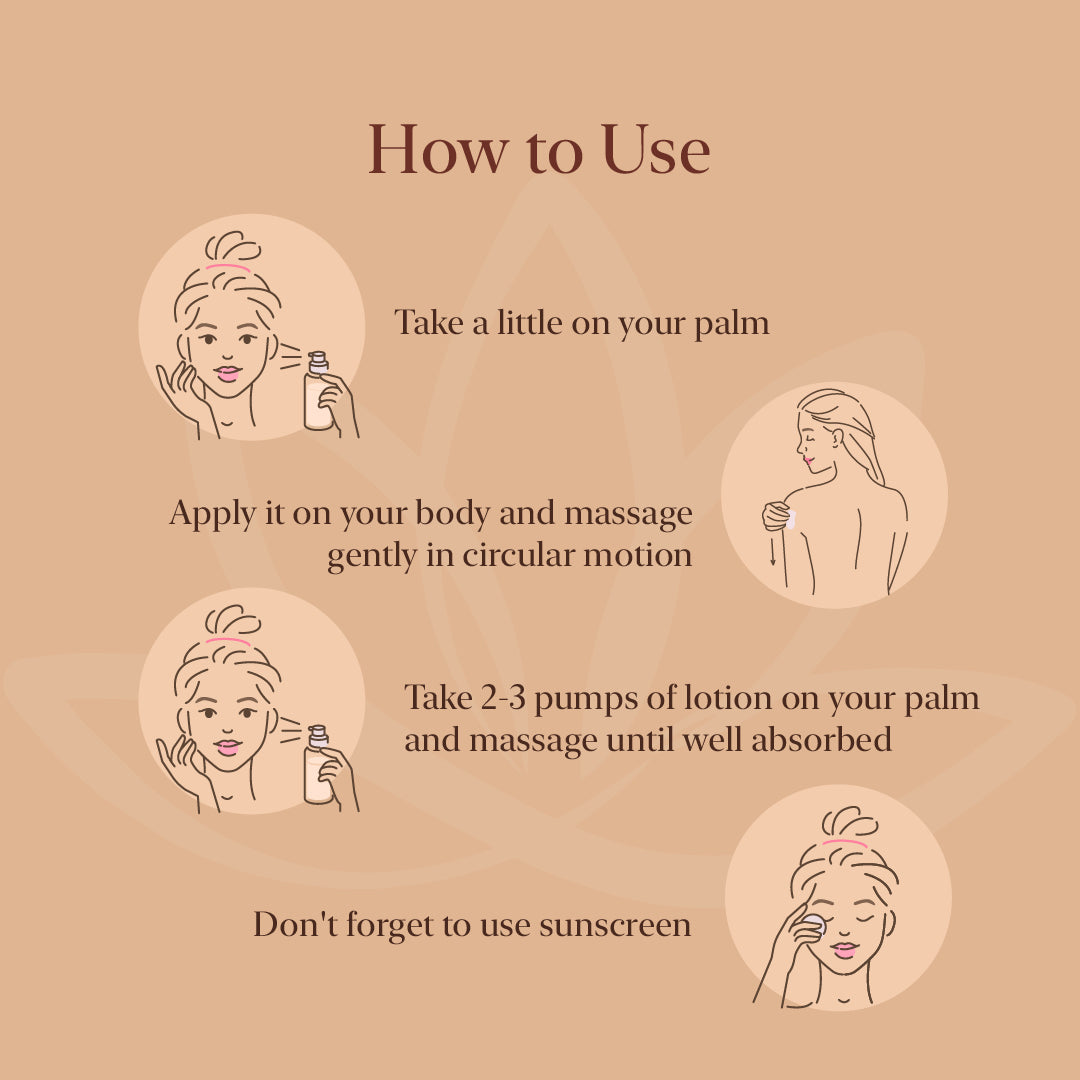 Lighter Tans
I'm visibly seeing my tans getting lighter giving me a glowing skin. I can also notice a even skin tone alover my body.
Must-have combo
I started using this last month and my personal opinion is that it is a must-have for anyone who cares about their skin.
Highly recommended
A wonderful blend of simplicity and effectiveness. I recommend it to everyone I know.
Fantastic products
Both me and my partner can't get enough of this product. It's our new skin care routine.
Wonderful Results
I can literally feel it is gentle on my skin and the results are fantastic.